Chakrata sightseeing places
Welcome to the blog of Chakrata sightseeing places. Chakrata is a picturesque hill station in Uttarakhand, surrounded by the magnificent Himalayan range. This quaint and picturesque hill hideaway is well renowned for its tranquillity and bewitching vistas surrounding it. It is a place located between the Yamuna and Tons Rivers, 98 kilometres from Dehradun and 2118 metres above sea level. During British rule, this region was used as an Army Cantt. Mussoorie, located in West Himachal, is 73 kilometres away.
Chakrata is not a very popular vacation spot, therefore it is free of tourist crowds and noise. It's a little hill town with a few nearby attractions and fascinating activities to offer. Some of the most exciting things to do in Chakrata involve sightseeing as well as some exploration and adventure. Chakrata offers panoramic views of the Yamuna valley below, with its spread yet pleasant environment. Visitors can stroll down a few charming tree-lined walkways. The Kharamba Peak welcomes anyone seeking a snowy experience. That is one of the highest of its sort in the area, at roughly 10,000 metres above sea level. Skiing is also available on Chakrata's northern slopes for visitors. Please read the blog further to know more about the many Chakratra sightseeing places.
The forests of this hilly town are home to a rich fauna that includes wild fowls, spotted deer, and panthers, making it a refuge for nature enthusiasts, wildlife photographers, and ornithologists alike. Chakrata is indeed home to a large number of medicinal plant species. Bird watchers should visit the Deoban area (about 13 km from Chakrata).
How to Reach the Chakrata sightseeing places?
By Air
The nearest airport to the town is Dehradun's Jolly Grant airport, which is 116 kilometres away by car. Dehradun and Delhi are connected via domestic flights operated by a number of airlines.
By Railways
At a distance of 92 kilometres from Chakrata, the nearest railway station is the Dehradun railway station.
By Road
The nearest cities with decent road access to the town are Dehradun, which is 92 kilometres away, Paonta Sahib, which is 70 kilometres away, and Kalsi, which is 98 kilometres away. These routes are served by state-run buses. Mussoorie, a picturesque city in Uttarakhand, is only 73 kilometres from Chakrata by road. One can also hire local taxis for the same.
Places to Visit in Chakrata
Following are some beautiful Chakrata sightseeing places you must visit.
It is situated in the Kanaser Range of Chakrata. Tiger Falls is a canopied but splendid waterfall located in Chakrata's hilly terrain. Tiger Falls, unaffected by the hustle and bustle of popularisation, is well-known for trekking and providing a tranquil setting for a picnic. It is also one of Uttarakhand's highest waterfalls, with pure spurs of waters plunging from an altitude of 312 feet above sea level.
The five-kilometre trek trail from Chakrata to Tiger Falls is peppered with stances of the lush forest, lush exuberant greenery, and is surrounded by oak and rhododendron trees. The Tiger Falls, among the most popular tourist places in Chakrata, is nirvana for ornithologists and nature lovers, with chanting waterfalls that match the chirping of birds.
It is a little community 27 kilometres from Chakrata's main centre. There are a few rest houses available at this location, but they are not particularly fancy. It was an area ideally suited for recreation and used as a picnic spot. This is one of the most beautiful Chakrata sightseeing places.
The trekking route to Buder Gupha and Deoban, which takes about 2 hours and 3 hours respectively, is very popular among trekkers. The Kanasar temple, located in the middle of the town, serves as a place of worship for both locals and visitors. Kanasar is a pleasant destination for all camping enthusiasts, trekkers, and tourists, as it is surrounded by hills and big trees and gorgeous scenery.
As the Deoban (Devban) name suggest 'God's own Forest', it has a truly peaceful environment giving inner calmness. Deoban, which is located at an elevation of 2200 meters to 3025 meters above sea level, offers scenic hilly terrains to visitors. It is bordered by lush deodar trees and gives a spectacular view of the Himalayan peaks. These woodlands attract a large number of bird watchers since they are home to a variety of Himalayan Woodpeckers, white collared blackbirds, and Green Backed Tit.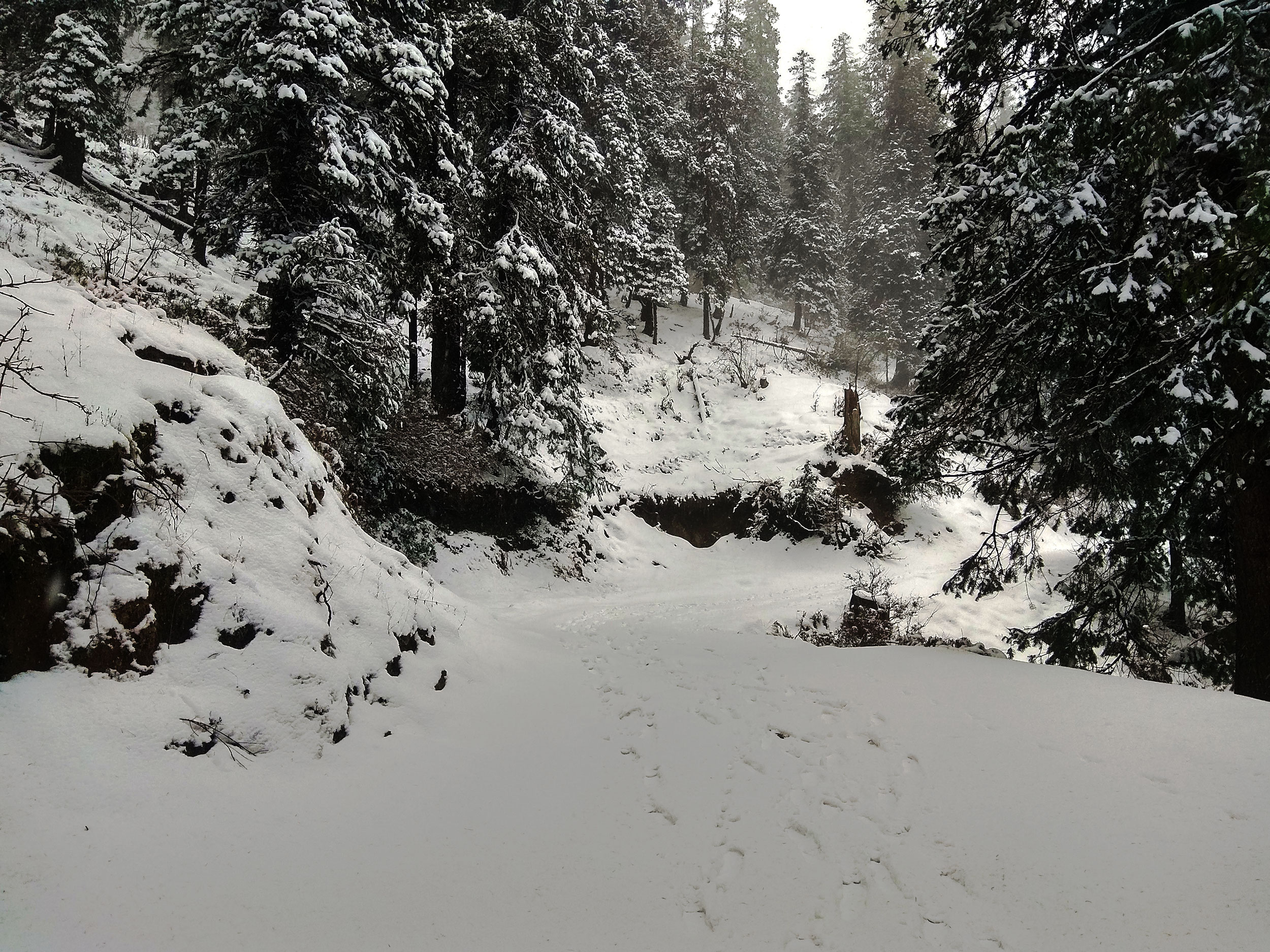 Vyasa Shikhar, where Vyasa authored Mahabharata, is a 15-minute walk from these woodlands, and if the weather is fine, you can see a variety of Himalayan ranges and peaks from there.
Budher is well-known for its notable hollows, the Budher Caves. These caverns are also known as Miola Caves because they were discovered by Miola, a German national. Miola tibba is a panoramic green meadow that surrounds an ancient Lord Shiva temple and offers an unforgettable experience. This meadow, located at a height of 2590 metres, provides a spectacular view of the Himalayan ranges. The caves' entrance is located near the meadow.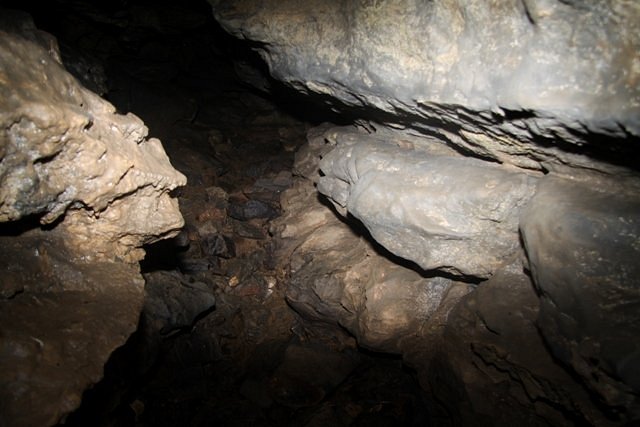 Budher hollows have yet to be explored due to a difficult and perilous track. The cave is thought to have been dug by the Pandavas prior to the Mahabharata War during their "Vanvaas," or exile. The cave is about 150 metres long and is ideal for adrenaline junkies who want to go caving. The caves are mostly made of limestone rocks, and the stalagmite and stalactite formations are spectacular.
Chilmiri Neck is Chakrata's highest peak, surrounded by beautiful green deodar woodlands. The Sunset View Point also includes a breathtaking view of such magical Himalayan peaks – Bandarpoonch, Rohini, and Swarg – which enhances the visual journey of the sun's descent. Given the altitude, the temperature is significantly lower than in Chakrata.
Chilmiri Neck appears to be a large usually flat on top of a hill suitable for a picnic or relaxing — hang out with friends and family or simply walk all over observing the pleasant atmosphere. Aside from the paranoid views and sunsets, birdwatchers visit the Chilmiri.
Ram Tal Horticultural Garden
Ram Tal Horticulture Garden is a small but impressive agriculture plant near a lake. Outstanding among Chakrata's excursion destinations. Slam Tal is located 12 kilometres from the main Chakrata town on Mussoorie Street. Apple, Pulam, and Rhododendron Burans trees can be found in the garden. The lake near the Garden is dry for the majority of the year, but it is worth visiting during the blustery season.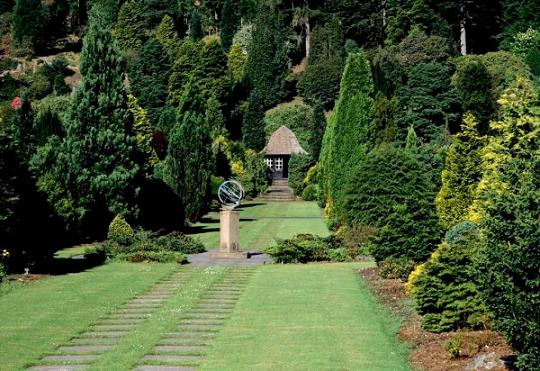 Ram Tal Horticulture Garden, surrounded by lush green backwoods, is home to some well-known feathered creatures such as the oriental turtle dove, dim treepie, and dark-headed jay. Along with watching feathered creatures, one can enjoy the stunning views of twisty terrains from Ram Tal.
Lokhandi, a small village of about, four-five families sits 20 km (12 mi) from Chakrata right next to the Kanasar forest range. While people usually travel directly from Chakrata to trek to the Moila top, I think Lokhandi should be a definite stopover. There is only one hotel to put up at and four to five families living in the vicinity. It is not at all commercialised, so there is nothing to do in Lokhandi but if you enjoy ghats, steep drops, picturesque scenery, and cool weather, this is the place for you.
From either side, one can see the other's village. However, just getting to the other village is a lengthy journey. The entire mountain terrain of Uttarakhand follows the same pattern. Chakrata is on the third adjacent mountain. So they're all connected, but each has its own beauty and personality.
Kimona Falls, a calm, meditative location inland to recuperate, is located 2 kilometres from Chakrata in the Himalayan foothills. They are encircled by lush Oak trees and are an undiscovered and untapped beauty in Chakrata town. This 35-meter-high wet view waterfall is accessible through a short hike from town. Some visitors love rappelling down with water, while others have a picnic or simply take in the scenery.  It's the ideal setting for a picnic because it's surrounded by nature. However, travellers still find Kimona Falls to be an undiscovered and unattractive destination.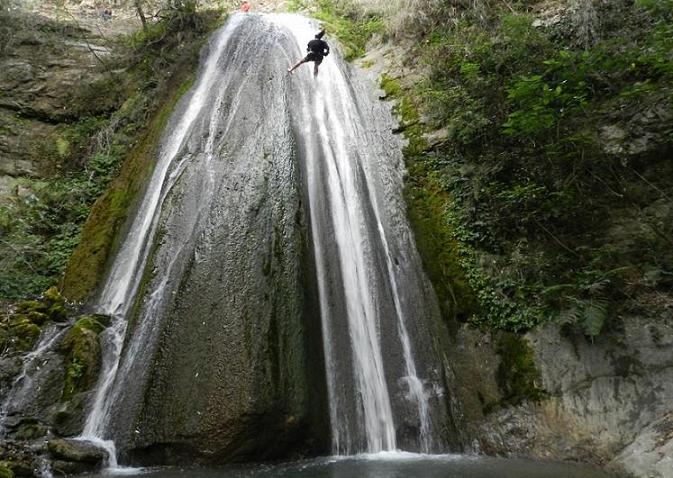 Lakhamandal is a famous temple located in Chakrata region at about a distance of 100 km. Lord Shiva is honoured at the Lakhamandal temple. It may be found in Uttarakhand's Dehradun district. The name of the complex comes from the terms 'Lakha', which means many,' and 'Mandal,' which means 'Temples or Lingam.' Devotees also think that visiting this temple can help one forgive their sins.
During its excavations, the Indian Archaeological Survey discovered various artistic works. The Shakti Cult believes that a visit to this temple shrine will put a stop to their bad luck. According to tradition and the Hindu epic "Mahabharata," Duryodhan attempted to assassinate the Pandavas, who were forced to live in a palace known as the "Laksha Grah," or Wax House.
Thus, In Chakrata between these forests and mountains, one can observe nature at its most beautiful, as well as acquire a variety of fresh life lessons, as nature is what makes and breaks us. As a result, Chakrata should be a must-visit destination for all those who wander to explore offbeat and lesser-known places which are generally free from the crowd. I hope that you find this blog on Chakrata sightseeing places useful.